Healing Tree
Song Infomation
English
Healing Tree
Staff
First Appearance
Singer
Singer
Seina
Single/Album
Publisher
Healing Tree
is the first song song sung by
Seina
. There are two versions of it: the original and the -Otoca D'or ReMIXies- version.
Totsuzen futta ōtsubu ame ni
Bishonure dakedo
Kono chi no dokoka son'na ame sae
Matsu hito mo iru

Hikage ni saku hana mo
Ikiru nozomi sutenai
Mōsugu sashikomu taiyō wo
Matteru kara

Ōzora wo sōgen wo tsutsumu kaze no yōni
Mamoritai tomedonaku afuredasu chikara
Taisetsuna ano hito ga yadoru kito natte
Iyashitai itsudatte
Mada tayorinai keredo

Tsubasa wo yasumeru tori no yōni
Itsudemo watashi ni
Yori sotte kite ne
突然降った大粒雨に
びしょ濡れだけど
この地の何処かそんな雨さえ
待つ人もいる

日陰に咲く花も
生きる望み棄てない
もうすぐ射し込む太陽を
待ってるから

大空を草原を包む風のように
護りたい止め処なく溢れ出す力
大切なあの人が宿る樹となって
癒したいいつだって
まだ頼りないけれど

翼を休める鳥のように
いつでも私に
寄り添ってきてね
Suddenly a rain storm began
Soaking me
Somewhere in this world, this rain also falls
Making some people wait

Flowers can bloom in the shadows too
So don't continue to live on without hope
The sun will soon come out
In which I'll be waiting

Like the wind that embraces the meadow in the sky's arms
The overflowing power that I wish to protect will not stop
For you, my precious person, I want to be a tree
So I can always heal you
However, you haven't relied on me yet

Like a bird resting its wings
I will always
Be close by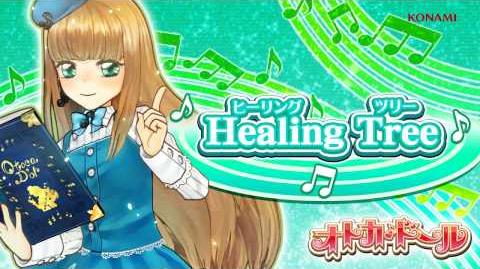 Ad blocker interference detected!
Wikia is a free-to-use site that makes money from advertising. We have a modified experience for viewers using ad blockers

Wikia is not accessible if you've made further modifications. Remove the custom ad blocker rule(s) and the page will load as expected.